Paper weddings The first year of a married couple's life is the most important. The challenges of coexistence, the problems they have overcome together, the learning of each day and the good memories that permeate every corner of the
house become very special on this date.
What better than to celebrate it in a big way!
We bring you the most original ideas to transform your anniversary minute by minute in the "second best day of your life".
Do you want to surprise your partner from the moment he opens his eyes? Prepare a surprise breakfast is a very sweet option to start together this emotional day. You can order it at home or venture and prepare it with your own hands. Select your favorite drink, the accompaniments you enjoy most and do not forget to add some detail that makes it special: flowers, chocolates, photographs or a cup with dedication.
A plus: Prepare a video with the most important moments from the great "I do" until today to see it together while enjoying the romantic breakfast. There are very simple video editors that you can download to your computer, programs that work online or applications for your mobile phone. Choose the most exciting moments lived throughout this year and do not forget to include the funny scenes.
Do you plan to stay lying on the couch all day? It's time to go out and enjoy.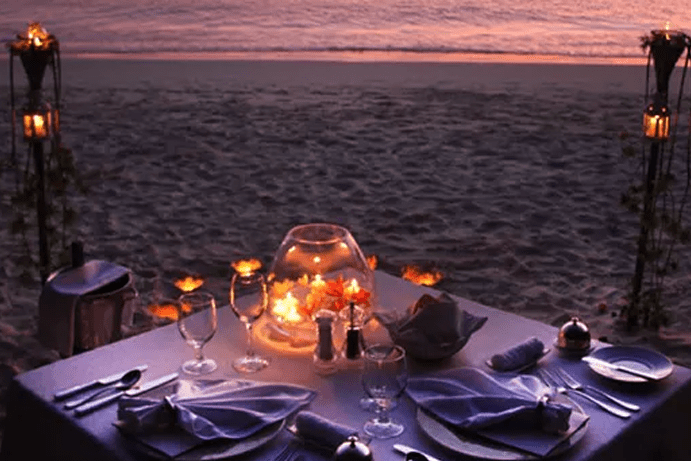 A great idea is to schedule a fun session of photographs in the same place where they made the pre-wedding or in a favorite place of both. Lights, shadows, angles, poses, similar or different faces will allow you to remember what you experienced that day and create new moments for posterity.
An excellent way to take advantage of this celebration is to organize an express trip to relive the honeymoon in the same place or visit a destination that you want to meet together for the first time.
Love is full of adrenaline and why not honor it by living a day of adventure. If you are a fan of extreme sports, theme parks or amusement parks are an excellent plan. Or if you are one of the most daring, you can propose to your partner to get a tattoo together. Try to choose a good design because, like marriage, it will be for life!
This wonderful day can end with a romantic dinner at the place where the first date was. Leave fast food or delivery for another occasion! Reserve in advance and try to make sure they serve that special wine that your partner likes so much or the dish they ate together for the first time.
After an aphrodisiac meal, nothing better than a night of dancing. If your partner is one of those who break the track, enjoy the hours left to this wonderful day dancing without stopping.
And if you are looking for very original and original anniversary gifts, you can always give your partner a personalized necklace, a bracelet, cuff links or even a key ring.
Celebrate love! Do not hesitate to implement these tips if you want to enjoy with your partner for 24 hours full of joy and passion.