One of the greatest nuptial traditions was inherited from royalty: the white dress.
Queen Victoria was the first to wear a white dress for her wedding in 1840.
She became queen of Great Britain and Ireland when she was 18 years old, when she met her cousin Alberto, whom she fell in love with and married.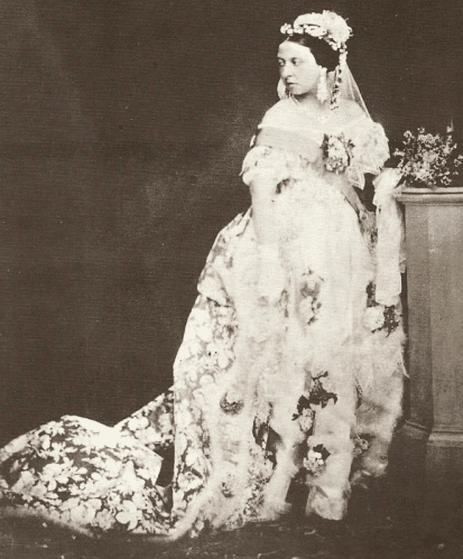 She chose to wear a white dress, which she designed herself; thus breaking with tradition, being that at that time it was customary for royalty to marry suits of bright colors.
14 years after their wedding, when it became more common photography they took a wedding portrait, which became so popular that soon the white dress became a symbol of purchasing power and that's how this color became popular until today.
Nowadays, the white color has varied a little, being also very popular the ivory and sometimes the pale pink.