Umbrellas are a very versatile item that you can use in very different ways at a wedding.
One idea is to use them as a centerpiece, from a more romantic touch with lace umbrellas to a more tropical touch with paper or decorated umbrellas .
Another idea is to hang them. Be it a corridor decorated with hanging umbrellas, the track or hanging up some tables.
Tmb you can hang flowers to make it look more beautiful or if there is a lake you can put some in the water to make it look more decorated.
Finally you can even decorate a tree, make a wall of umbrellas and use them as a backdrop for photos or as a background for the wedding table; or decorate them with lights and flowers to make it look more romantic.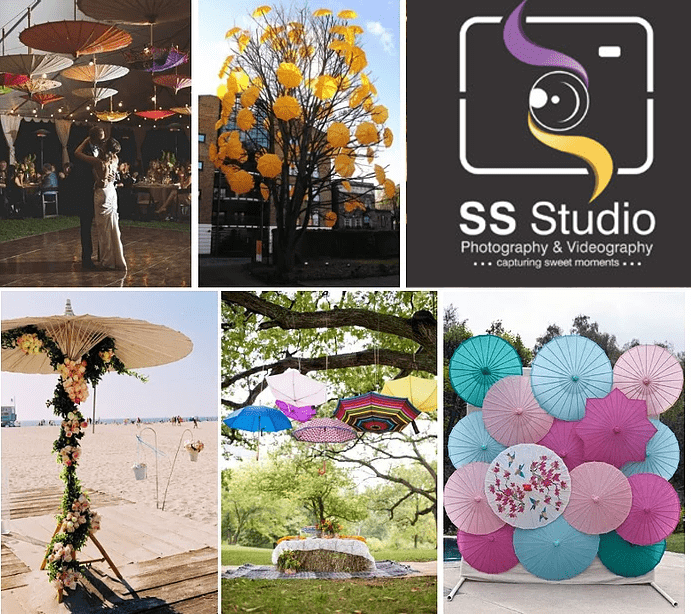 On the other hand, if your wedding is in a very hot place or a lot of sun, your guests will appreciate not having the sun on your face all the time, so gift souvenirs umbrellas , fans or sunglasses is an idea very Useful.
Another idea is to use them to make funny and differe photos sessions, either with your ladies: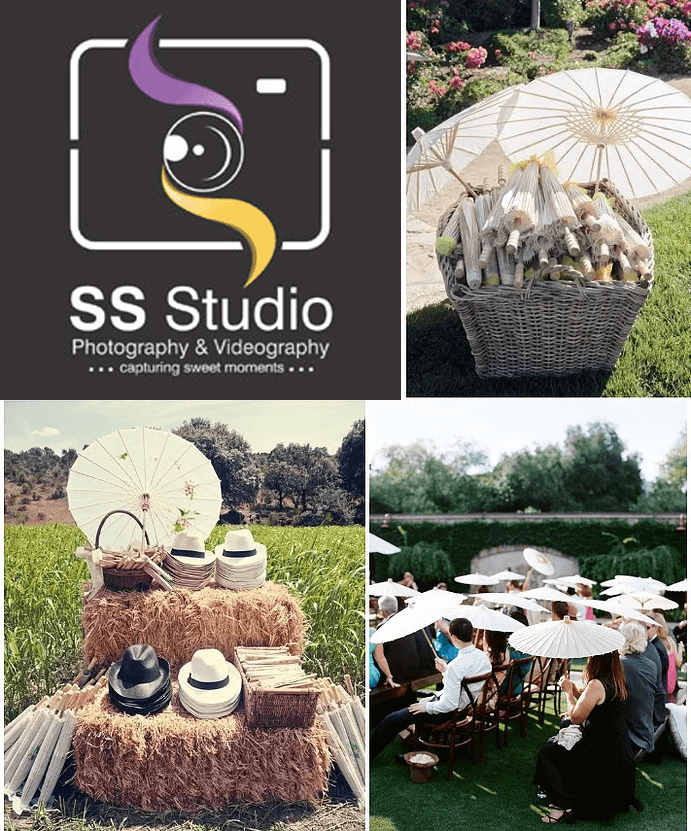 With the pages:
To give a message at the entrance to the altar:
Between friends: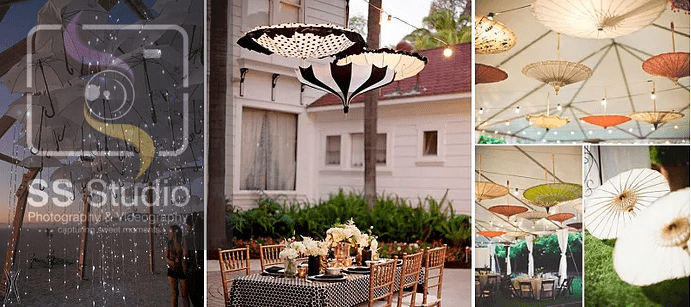 Or to get very nice and romantic photos with your partner:
In short, imagination is the limit and you can always find ways to incorporate items such as umbrellas in an original way to your event.